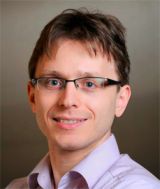 ---
Note
I'm currently on leave at Facebook and I won't be able to assist with requests for internship, graduate studies or visiting professorship at the University of Utah.
---
Publications
Please see my Google Scholar profile for most recent publications. Papers published in 2019 and earlier are also listed here:
David Pickup, Juncheng Liu, Xianfang Sun, Paul L. Rosin, Ralph R. Martin, Zhiquan Cheng, Zhouhui Lian, Sipin Nie, Longcun Jin, Gil Shamai, Yusuf Sahillioglu, Ladislav Kavan.
An Evaluation of Canonical Forms for Non-rigid 3D Shape Retrieval Graphical Models, 2018.
Ali Hamadi Dicko, Tiantian Liu, Benjamin Gilles, Ladislav Kavan, François Faure, Olivier Palombi, Marie-Paule Cani.
Anatomy Transfer ACM Transaction on Graphics 32(6) [Proceedings of SIGGRAPH Asia], 2013.
Christian Schüller, Ladislav Kavan, Daniele Panozzo, Olga Sorkine-Hornung.
Locally Injective Mappings Computer Graphics Forum 32(5) [Symposium on Geometry Processing], 2013.
Ladislav Kavan, Adam W. Bargteil, Peter-Pike Sloan.
Least Squares Vertex Baking Computer Graphics Forum 30(4) [Proceedings of EGSR], 2011.
Ladislav Kavan, Rachel McDonnell, Simon Dobbyn, Jiří Žára, Carol O'Sullivan.
Skinning Arbitrary Deformations Symposium on Interactive 3D Graphics and Games, 2007.
---
Code
---
My PhD thesis
Printer optimized version: Hi-res (20MB), Low-res (5MB)
Web optimized version (contains hyperlinks): Hi-res (20MB), Low-res (5MB)