Theory in Practice (TiP) holds a regular social event on the last Friday of each month.
Information
This is an online event.
Caution! It starts earlier than the usual!
Date: Friday, March 25, 2021
Time:

4:00 - 6:00 p.m. Mountain Time
6:00 - 8:00 p.m. Eastern Time

Zoom link: https://utah.zoom.us/j/97833823204

Meeting ID: 978 3382 3204
Passcode: 727754

You may join and leave at any time.
Games to play
1. GeoGuessr Battle Royale
GeoGuessr is a web-based geographic discovery game designed by Anton Wallén. The game requires players to guess their location in the world using only the clues visible (cited from Wikipedia).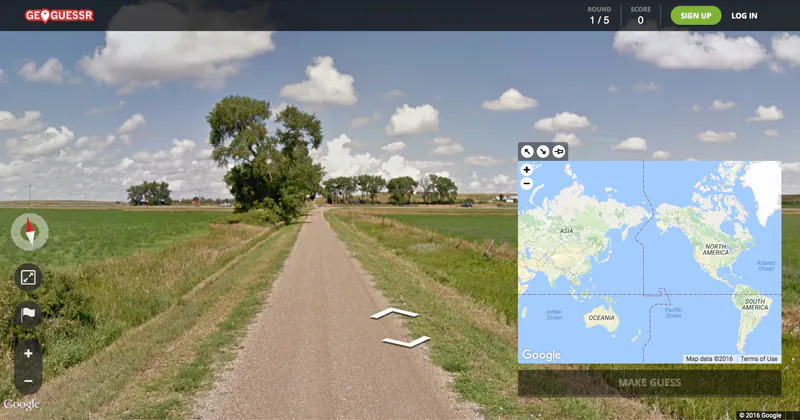 How to play
Create your GeoGuessr account.

You do NOT need a Pro account.

Log into GeoGuessr with your account.
Join the Battle Royale.

More details will be provided on the Zoom chat.
2. Pictionary
Pictionary is a multiplayer drawing and guessing game. One game consists of a few rounds in which every round someone has to draw their chosen word and others have to guess it to gain points.
We will use skribbl.io for playing online.
Settings:

Rounds: 2
Draw time: 70 seconds

Example (picture taken from here)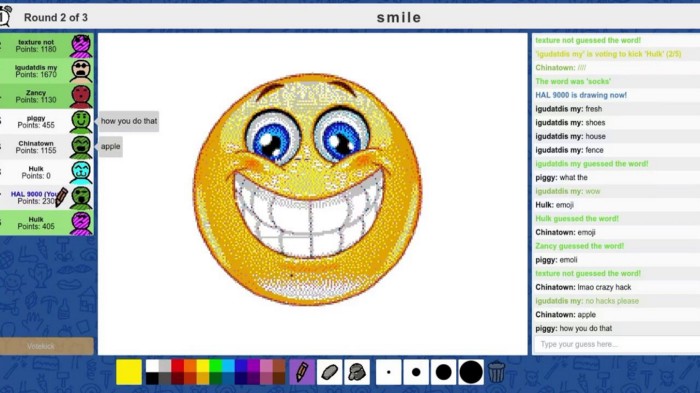 How to play
Join the game

Click on a game link provided in the Zoom chat.
Enter your nickname.
Customize your avatar if you like.
Click on the Play button.
Wait until the gamemaster (Yo) starts a new game.

During the game

In your turn to draw:

Choose a word from three options.
Visualize that word in the limited time. Do not draw any English characters.

In someone else's turn:

Type your guess into the chat.
Be quick, the earlier you guess a word, the more points you get!